SUHSD Before & After School Programs
SUHSD offers before and after school programs at 8 middle schools and 9 high schools. The purpose of the grant is to engage our students in the hours outside of the school day, from 6 am to 6 pm. We also run programs at most of our sites during Fall Break, Spring Break, and Summer. These programs offer students and families academic support, as well as fun enrichment opportunities. Each site has a program coordinator. Please use the links below to browse our programs and contact the coordinator. Middle school parents must fill out the interest form AND complete registration in order for students to participate.
2022 Summer Camp
Hello SUHSD Families: the Before and After School Program will be hosting 3 FREE summer camps that your student can be a part of. Each camp has limited space of 15 to 20 students, please sign up quickly. Transportation will not be provided. We will follow up with an email.
Rocketry, National City Middle, June 13-17, 2022, 9am-2pm
Skateboard Engineering, Mar Vista Academy, June 20-24, 2022, 9am-2pm
DJ Training, San Ysidro High School, June 20-24, 2022, 11am-2:30pm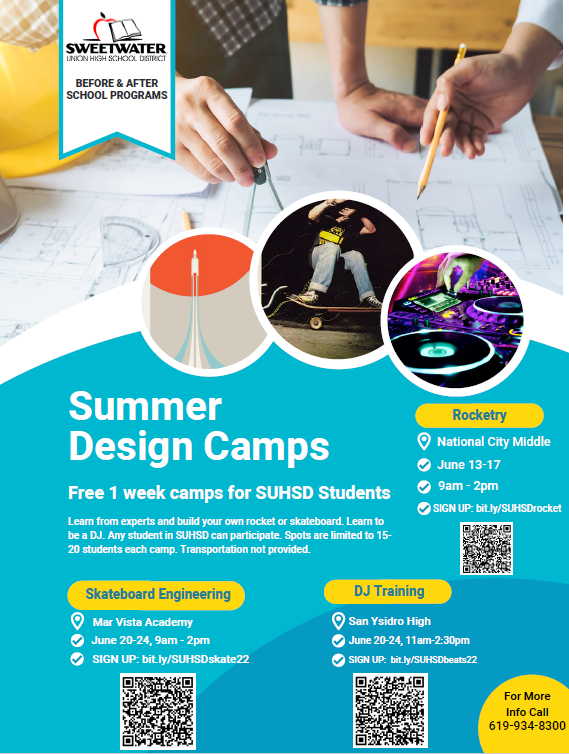 Middle Schools

Castle Park Middle
Alex Sandoval Jr.
alex.sandovaljr@sweetwaterschools.org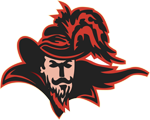 Chula Vista Middle
Sandra Bishop
sandra.bishop@sweetwaterschools.org

Granger Junior High
Anthony Garcia
anthony.garcia@sweetwaterschools.org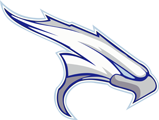 Hilltop Middle
Jessica Pulido
jessica.pulido@sweetwaterschools.org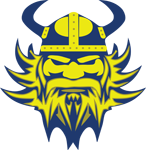 Mar Vista Academy
Jonathan Arista
jonathan.arista@sweetwaterschools.org

Montgomery Middle
Ashley Jones
ashley.jones@sweetwaterschools.org

National City Middle
Alejandra Mondragon-Zumstein
alejandra.mondragon-zumstein@sweetwaterschools.org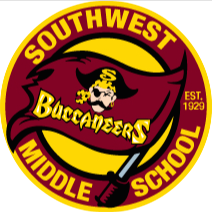 Southwest Middle
Antonieta Salinas
antonieta.salinas@sweetwaterschools.org
High Schools

Castle Park High
Maria G. Hernandez
maria.hernandez2@sweetwaterschools.org

Chula Vista High
Jennifer Candelario
jennifer.candelario@sweetwaterschools.org

Hilltop High
Ivan Rubio
ivan.rubio@sweetwaterschools.org

Mar Vista High
Amber Dunnagan
amber.dunnagan@sweetwaterschools.org

Montgomery High
Yazmin Ramirez
yazmin.ramirez@sweetwaterschools.org
Palomar High
Brian Grady
brian.grady@sweetwaterschools.org

San Ysidro High
John Galvan
john.galvan@sweetwaterschools.org
Southwest High
Francisco Medina
francisco.medina@sweetwaterschools.org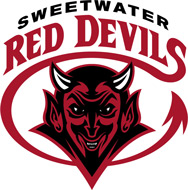 Sweetwater High
Rachael Griggs-Hopkins
rachael.griggs-hopkins@sweetwaterschools.org
Website          Interest Form